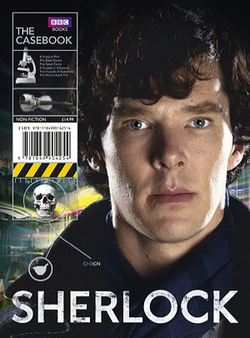 Sherlock: The Casebook, by Guy Adams, is a piece of Sherlock merchandise in the form of a book which covers and provides more detail on the cases (episodes) of the show.
It is written in an in-world style, as if it had been written by Dr John Watson with additions from Sherlock Holmes. The book also includes interviews with Benedict Cumberbatch, Martin Freeman, Andrew Scott, Steven Moffat, and Mark Gatiss.
External links
Edit
Ad blocker interference detected!
Wikia is a free-to-use site that makes money from advertising. We have a modified experience for viewers using ad blockers

Wikia is not accessible if you've made further modifications. Remove the custom ad blocker rule(s) and the page will load as expected.