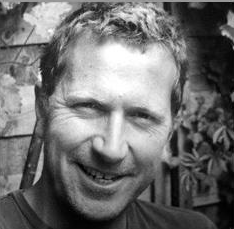 Jeremy Lovering is the film and TV director who helmed "The Empty Hearse", the first episode of Series Three of Sherlock.[1]
Lovering has spoken about the filming of the first episode, saying that due to the tremendous level of interest in the filming, some fake scenes were filmed in order to keep the plot a secret.[2]
External links
References
↑ 'Sherlock' Season 3 Getting Underway; New Helmers For BBC's Hit Drama, Nancy Tartaglione, Deadline, 11 March, 2013 14:37 UK.
↑ Sherlock Season 3 News - Fake Scenes filmed for Episode 1, Jan Gilbert, flicksandthecity, 25 August, 2013. Quote: "There's a lot of people who follow you round, we did a few false shots, so, you know, there will be things that people saw that have nothing to do with it. But that's the way you handle it."
Ad blocker interference detected!
Wikia is a free-to-use site that makes money from advertising. We have a modified experience for viewers using ad blockers

Wikia is not accessible if you've made further modifications. Remove the custom ad blocker rule(s) and the page will load as expected.