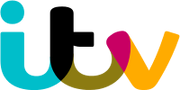 ITV is a commercial public service TV network in the United Kingdom. It was launched in 1955 to provide competition to the BBC, and is also the oldest commercial network in the UK.
ITV is a network of television channels operating regional television services as well as sharing programmes between each other to be displayed on the entire network.
ITV Granada
ITV Granada (previously known as Granada television) is the regional service for North West England.
Some of its most notable programmes include Coronation Street, Seven Up!, The Royle Family, The Jewel in the Crown, Brideshead Revisited, World in Action, University Challenge and The Krypton Factor.
Broadcasting by Granada Television began on the 3rd May 1956.
Sherlock Holmes Adaptations
Television Series
Sherlock Holmes (1984-1994)
Young Sherlock: The Mystery of the Manor House (1982)
Ad blocker interference detected!
Wikia is a free-to-use site that makes money from advertising. We have a modified experience for viewers using ad blockers

Wikia is not accessible if you've made further modifications. Remove the custom ad blocker rule(s) and the page will load as expected.