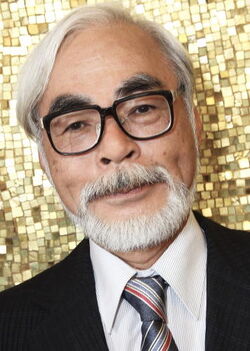 Hayao Miyazaki (Japanese: (宮崎 駿 Miyazaki Hayao, born 5 January, 1941) is a Japanese director manga artist, illustrator, producer, and screenwriter, he directed six episodes of Sherlock Hound.
Episodes of Sherlock Hound
Trivia
In episodes directed by Miyazki, the character Smiley has pea green colour on his face, in other episodes he has brown colour. [1]
References
External links
Ad blocker interference detected!
Wikia is a free-to-use site that makes money from advertising. We have a modified experience for viewers using ad blockers

Wikia is not accessible if you've made further modifications. Remove the custom ad blocker rule(s) and the page will load as expected.