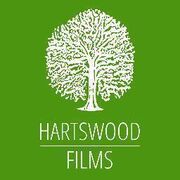 Hartswood Films is a British television production company. They produced Sherlock for the BBC and co-produced it with WGBH Boston for its Masterpiece anthology series.
Beryl Vertue formed Hartswood in the 1980s as an independent production company. The company now provides programmes for BBC1, BBC2, BBC3, BBC4, ITV and Channel 4.[1]
In 2010, Hartswood opened a production office in Cardiff, which works alongside BBC Wales' "drama village" in Cardiff Bay. The company's first Cardiff-based production is Sherlock, co-created by Steven Moffat.
They are probably best known for producing, amongst other things, Jekyll, Coupling and Is It Legal?, and have also produced several critically-acclaimed documentaries.
External links
References
Ad blocker interference detected!
Wikia is a free-to-use site that makes money from advertising. We have a modified experience for viewers using ad blockers

Wikia is not accessible if you've made further modifications. Remove the custom ad blocker rule(s) and the page will load as expected.