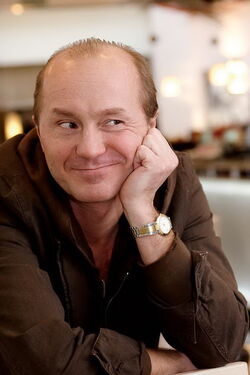 Andrei Vladimirovich Panin (28 May, 1962 - 7 March, 2013) was a Russian actor of cinema and theater. He starred as Dr John Watson in Sherlock Holmes (2013 TV series). He took part in filming Sherlock Holmes between 2011-2012.
Panin lived in Moscow with his wife, Natalya Rogozhkina. He was found dead in his apartment on 7 March, 2013, lying on the floor with a head wound.
External links
Ad blocker interference detected!
Wikia is a free-to-use site that makes money from advertising. We have a modified experience for viewers using ad blockers

Wikia is not accessible if you've made further modifications. Remove the custom ad blocker rule(s) and the page will load as expected.